Berkeley Bar
Classic Cocktails + Comfort Food in Asbury Park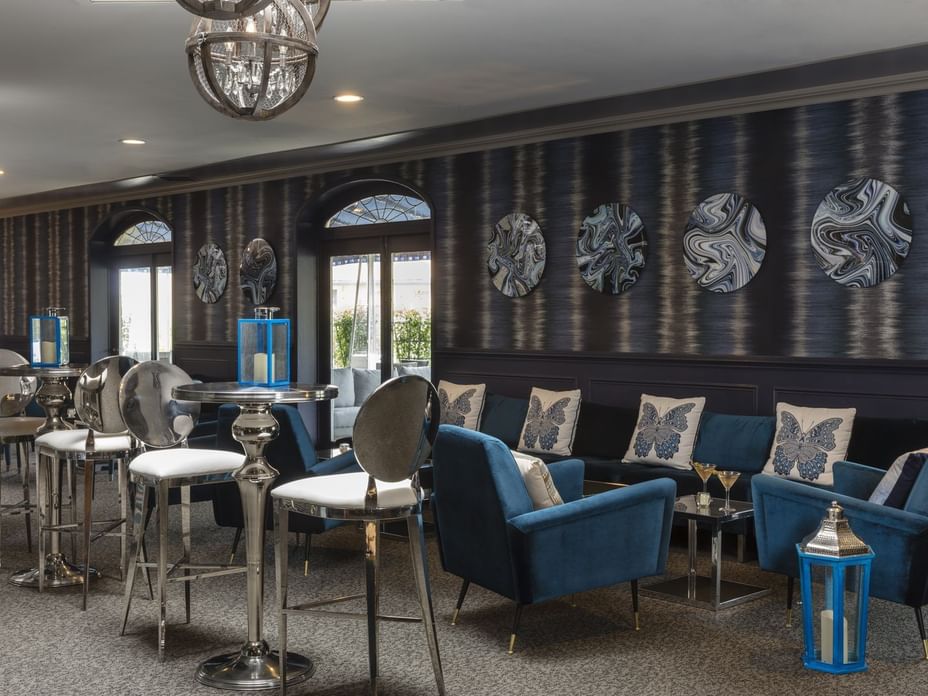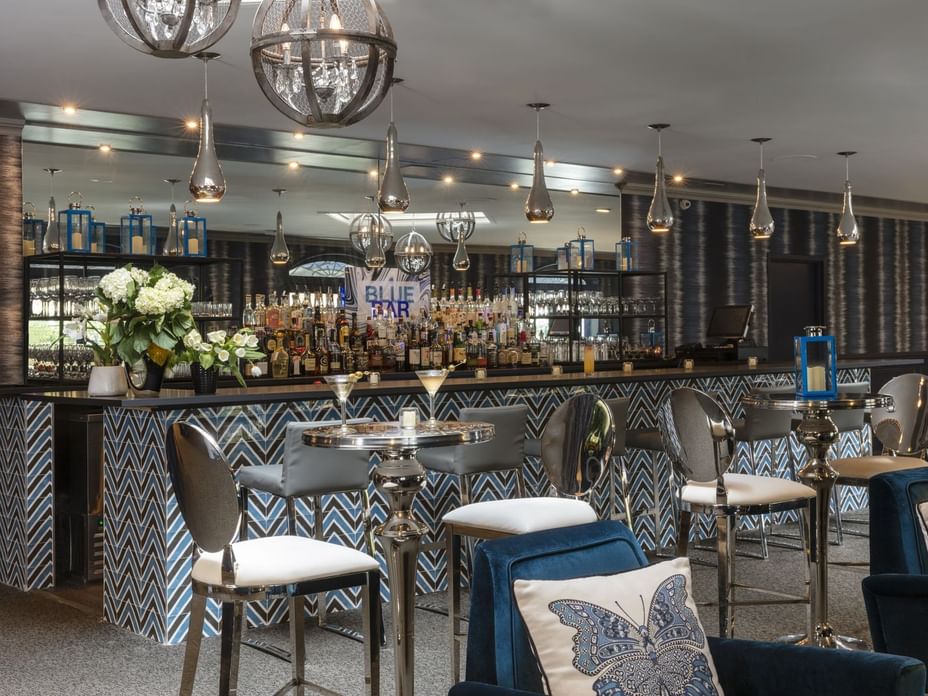 Step into the vibrant and trendy atmosphere of the Berkeley Bar, where unforgettable experiences await. Our menu is a contemporary twist on traditional pub food, offering a fusion of funky and familiar dishes infused with delightful flavors. From mouthwatering appetizers to satisfying main courses, our culinary creations will tantalize your taste buds and leave you craving more. And what's a great night out without exceptional cocktails? Our talented mixologists have carefully crafted a menu of innovative and handcrafted cocktails that are as visually stunning as they are delicious.
But the Berkeley Bar is more than just amazing food and drinks. On Friday and Saturday evenings, the bar transforms into a stage for live entertainment, featuring talented DJs or bands that will set the mood and keep the energy high. Immerse yourself in the vibrant beats and melodies, and let the music carry you away into the night.
Located on the lobby level of the Berkeley Oceanfront Hotel, the Berkeley Bar exudes a cool and stylish ambiance that is perfect for a night of enjoyment and fun. With its modern decor and comfortable seating, it's the ideal setting to gather with friends and soak up the trendy Asbury Park vibe. Join us for an unforgettable evening at the Berkeley Bar and experience the epitome of cool in the heart of Asbury Park.
Bar / Lounge Hours:
Monday - Wednesday: 5 PM - 10 PM
Thursday - Saturday: 5 PM - 12 AM
Please note our Bar hours are subject to change based on operational demand. Follow us on Social Media to stay informed of any changes, special events, or pop-up programming.
1401 Ocean Avenue 07712 Asbury Park United States