Low Dive + The Break
Brand New Asbury Park Dining + Music Venues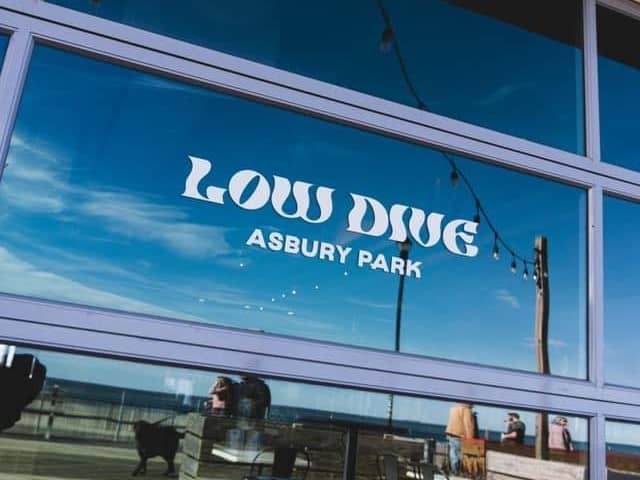 For delicious eats and live music galore, stop by one of Asbury Park's newest hot spots, Low Dive and The Break
Low Dive: Music and More
Low Dive, an embodiment of Asbury Park's musical heritage, invites you to revel in captivating live performances within its meticulously restored confines, once home to the legendary Wonderbar. With an outdoor patio for sunny gatherings and an intimate stage for nightly shows, Low Dive embraces a diverse music lineup spanning rock, blues, and jazz. Complementing the melodies is a well-stocked bar offering finely crafted cocktails, beers, and select wines. Whether you're a local seeking laid-back camaraderie or a traveler soaking in the city's essence, Low Dive promises an immersive experience in live music and relaxation.
The Break: Coastal Delights and Sunset Views
Adjacent to Low Dive, The Break beckons with its casual, beach-inspired ambiance and an enticing menu. Seamlessly blending indoor and outdoor seating, The Break offers a menu adorned with seafood delights, burgers, salads, and sandwiches. Craft cocktails, beers, and wines grace the full bar, enhancing your dining experience. Situated along the boardwalk, The Break provides an idyllic backdrop for sunset-watching and live music performances. Hosting events like trivia nights and karaoke, it creates an inviting space for communal enjoyment. The menu boasts delights like lobster rolls, fish tacos, shrimp scampi, BLT burgers, and grilled chicken salads, appealing to diverse palates. Open seven days a week for lunch and dinner, The Break offers a relaxed and flavorful dining experience.
Low Dive Hours: Mon-Wed: 11am to midnight, Thurs: 11am - 2am, Fri-Sun: 10am-2am
The Break Hours: 11am to 11pm daily
Embrace the dynamic blend of music, dining, and coastal vibes that Low Dive and The Break bring to Asbury Park. Whether you're captivated by live performances or indulging in flavorful dishes, this dual experience invites you to savor the essence of this vibrant city.
1000 Ocean Avenue North 07712 Asbury Park United States