Berkeley Board Room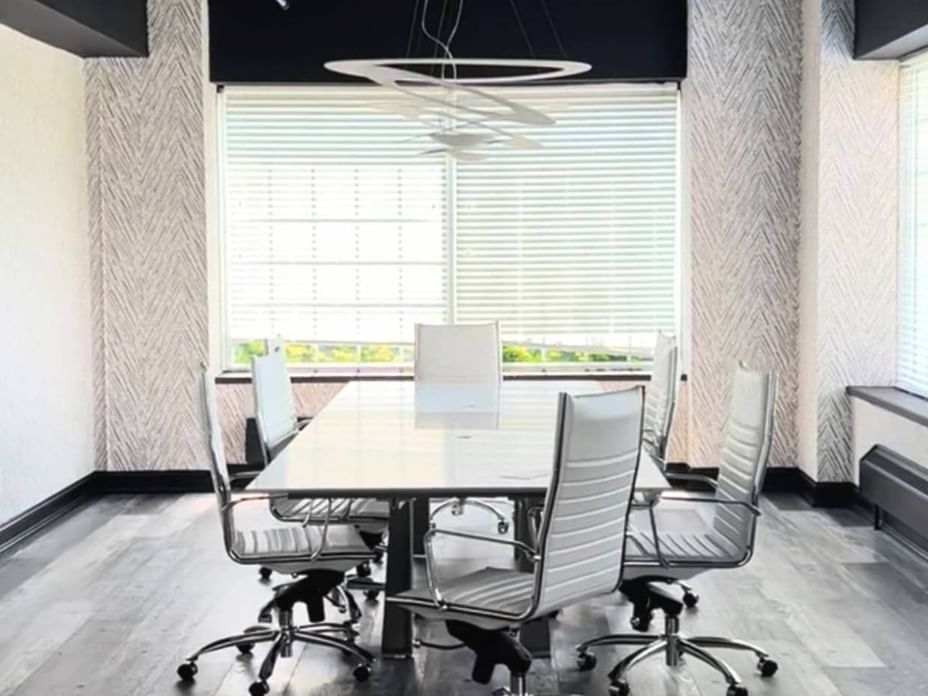 Introducing the Berkeley Board Room — a sanctuary of light, space, and cutting-edge design that redefines what a meeting space can be. Situated in a corner location of the Berkeley Oceanfront Hotel, the room is illuminated by cascading natural light through expansive windows on two sides.
Step inside to find walls adorned in crisp white, an emblematic canvas that energizes and opens up the room. The boardroom table steals the show with its sleek, white lacquer finish, perfectly paired with stainless steel white leather rolling chairs. The modern industrial aesthetic is tastefully accentuated by a large, ornate white light fixture hanging with purpose above the table.
Beneath your feet, hardwood floors add a touch of warmth and sophistication, making for a harmonious atmosphere that fosters creativity, innovation, and effective communication. With seating for 10-12 guests and ample space for catering and presentation equipment, the Berkeley Board Room is flexible enough to accommodate a range of professional needs.
Elevate your next meeting or event in a space designed to inspire. The Berkeley Board Room isn't just a place to talk business—it's a statement of ambition, style, and possibility.
Capacity Chart
| | Total Area | Floorplan | Dimensions | Ceiling Height | Max Capacity |
| --- | --- | --- | --- | --- | --- |
| Berkeley Board Room | 570.00 ft2 | - | 38 ' X 15 ' | 9.5 ' | - |
Nestled along the scenic shores of Asbury Park, New Jersey, The Berkeley Oceanfront Hotel offers an exquisite selection of captivating and adaptable event spaces, each one imbued with a harmonious blend of classic Old World elegance and contemporary luxury. Perfectly suited for enchanting weddings, lively celebrations, engaging meetings, and memorable special events, this 100-year-old hotel stands as an iconic beacon of grace and sophistication. Set against the coveted backdrop of the Atlantic Ocean, guests are transported to a realm of timeless beauty where every detail is meticulously crafted to create a magical ambiance. From the majesty of grand ballrooms to the allure of modern amenities, The Berkeley Oceanfront Hotel transforms every occasion into an extraordinary affair, leaving an indelible impression upon all who gather within its storied walls.
Request Proposal