Crystal Ballroom
Elegant Wedding and Event Venue Spaces in Asbury Park New Jersey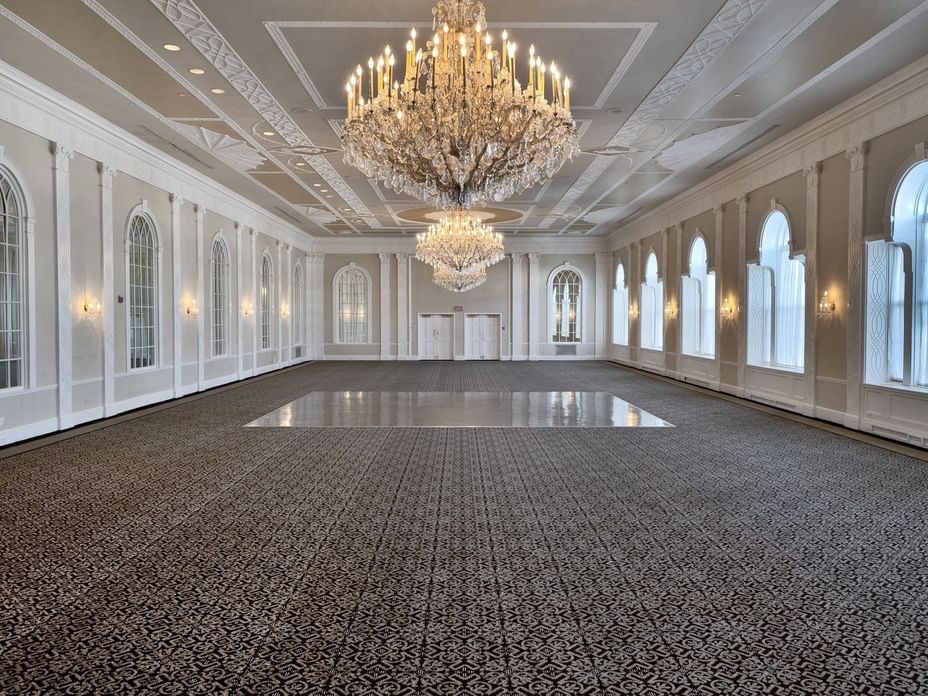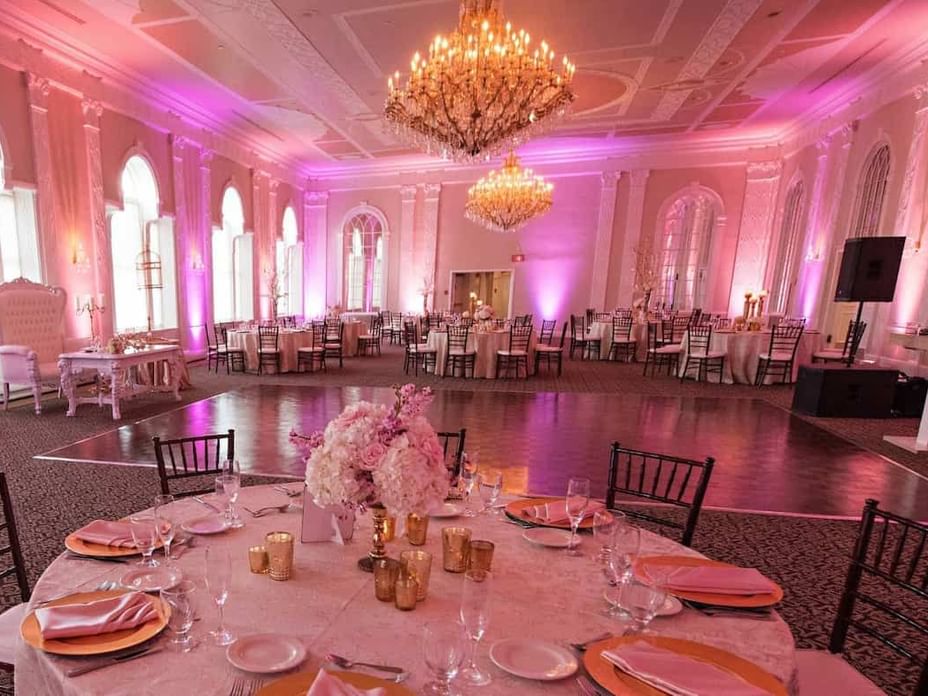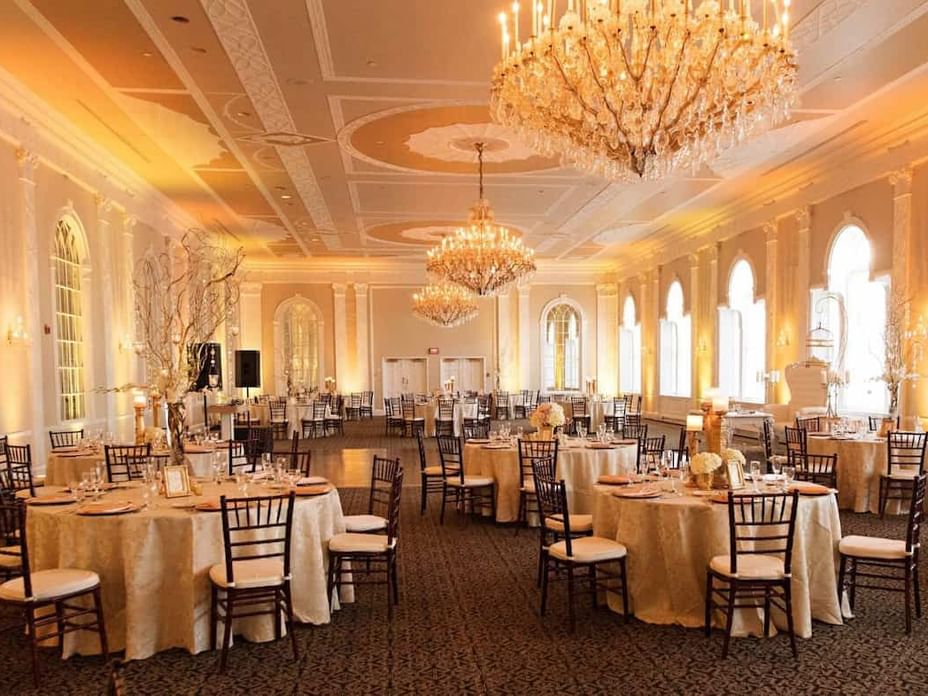 Brides and grooms with a grand vision for their wedding day invariably choose The Berkeley's Crystal Ballrooms. With its glittering crystal chandeliers and cathedral ceilings, this iconic ballroom is the picture of romance. Large Palladian windows offer sweeping views of the Atlantic Ocean, and guests have plenty of room to celebrate your special day with a spin around the built-in dance floor.
Capacity Chart
Total Area

Floorplan

Dimensions

Ceiling Height

Max Capacity

Corporate Events

Celebrations & Weddings

Meetings/Classroom

Crystal Ballroom
4400.00 ft2
Floorplan

opens in a new tab

43' x 105'
17'
-
350
440
183
Nestled along the scenic shores of Asbury Park, New Jersey, The Berkeley Oceanfront Hotel offers an exquisite selection of captivating and adaptable event spaces, each one imbued with a harmonious blend of classic Old World elegance and contemporary luxury. Perfectly suited for enchanting weddings, lively celebrations, engaging meetings, and memorable special events, this 100-year-old hotel stands as an iconic beacon of grace and sophistication. Set against the coveted backdrop of the Atlantic Ocean, guests are transported to a realm of timeless beauty where every detail is meticulously crafted to create a magical ambiance. From the majesty of grand ballrooms to the allure of modern amenities, The Berkeley Oceanfront Hotel transforms every occasion into an extraordinary affair, leaving an indelible impression upon all who gather within its storied walls.
Request Proposal