Oval Ballroom
Elegant Asbury Park Event Venue with Outdoor Ocean View Terrace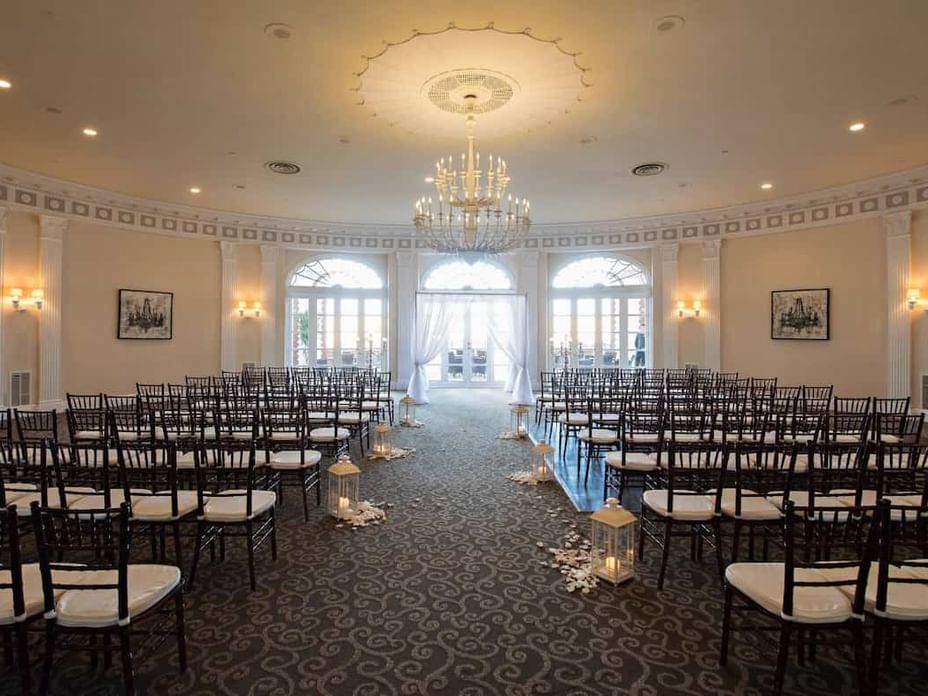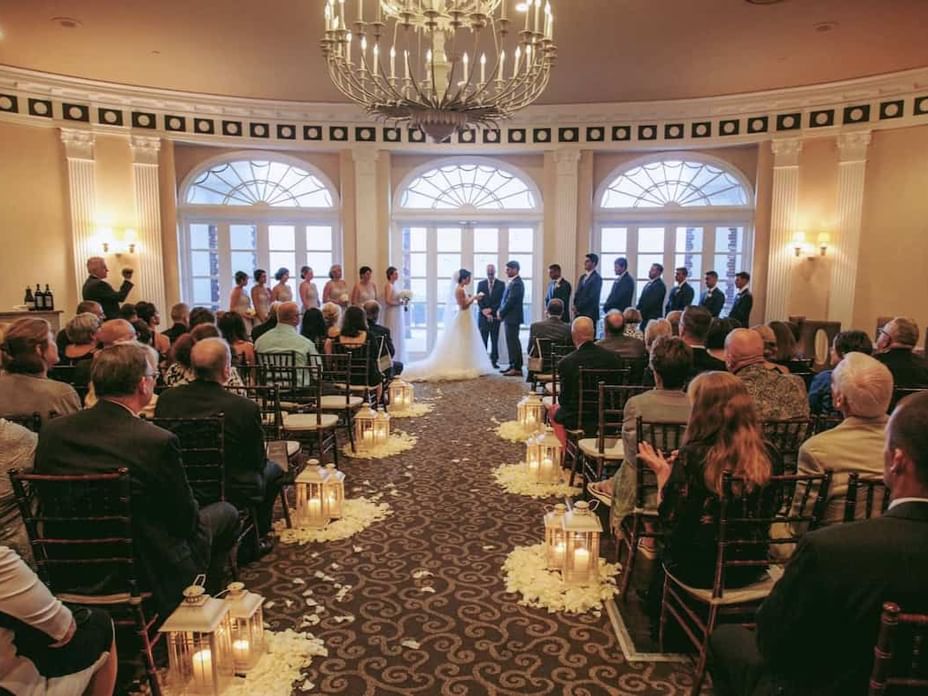 In the Oval Ballroom, romantic candelabra chandeliers encircle the bridal party in an atmosphere of intimacy. The elegant lines of the spacious ballroom draw guests nearer to the bride and groom for a ceremony that feels both personal and refined.
Graceful French doors provide a beautiful backdrop for your vows, or throw them open to reveal an attached outdoor terrace for a memorable cocktail hour. Your guests will appreciate the opportunity to indulge in champagne and conversation accompanied by a breath-taking view of the Atlantic Ocean and Asbury Park's charming boardwalk.
Capacity Chart
Total Area

Floorplan

Dimensions

Ceiling Height

Max Capacity

Corporate Events

Celebrations & Weddings

Meetings/Classroom

Oval Ballroom
2500.00 ft2
Floorplan

opens in a new tab

58' x 46'
15'
-
146
250
104
Nestled along the scenic shores of Asbury Park, New Jersey, The Berkeley Oceanfront Hotel offers an exquisite selection of captivating and adaptable event spaces, each one imbued with a harmonious blend of classic Old World elegance and contemporary luxury. Perfectly suited for enchanting weddings, lively celebrations, engaging meetings, and memorable special events, this 100-year-old hotel stands as an iconic beacon of grace and sophistication. Set against the coveted backdrop of the Atlantic Ocean, guests are transported to a realm of timeless beauty where every detail is meticulously crafted to create a magical ambiance. From the majesty of grand ballrooms to the allure of modern amenities, The Berkeley Oceanfront Hotel transforms every occasion into an extraordinary affair, leaving an indelible impression upon all who gather within its storied walls.
Request Proposal