J+J Event Space
Open Concept Event Venue Space in Asbury Park New Jersey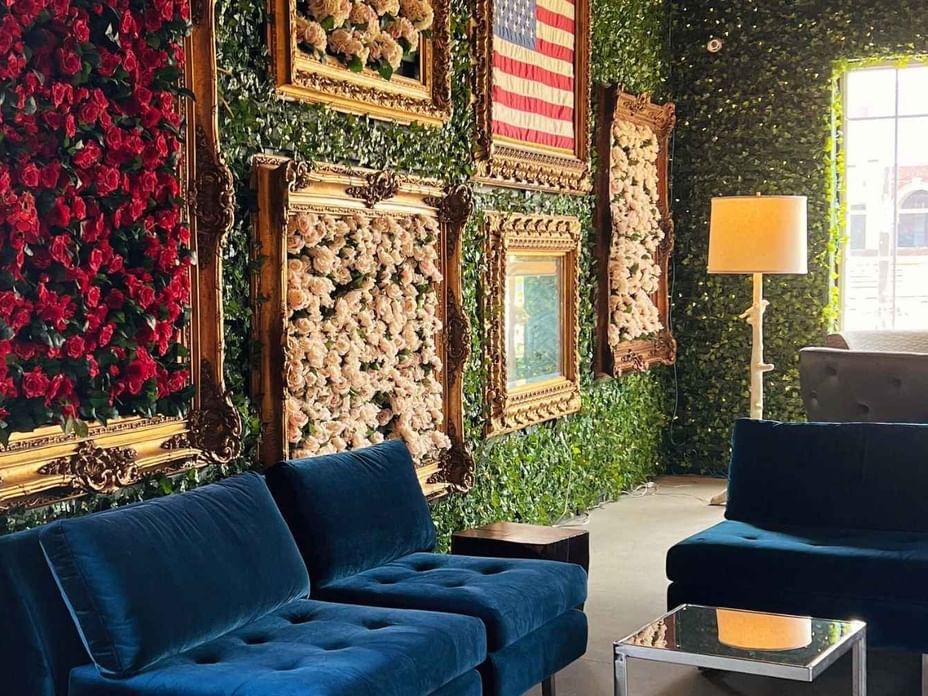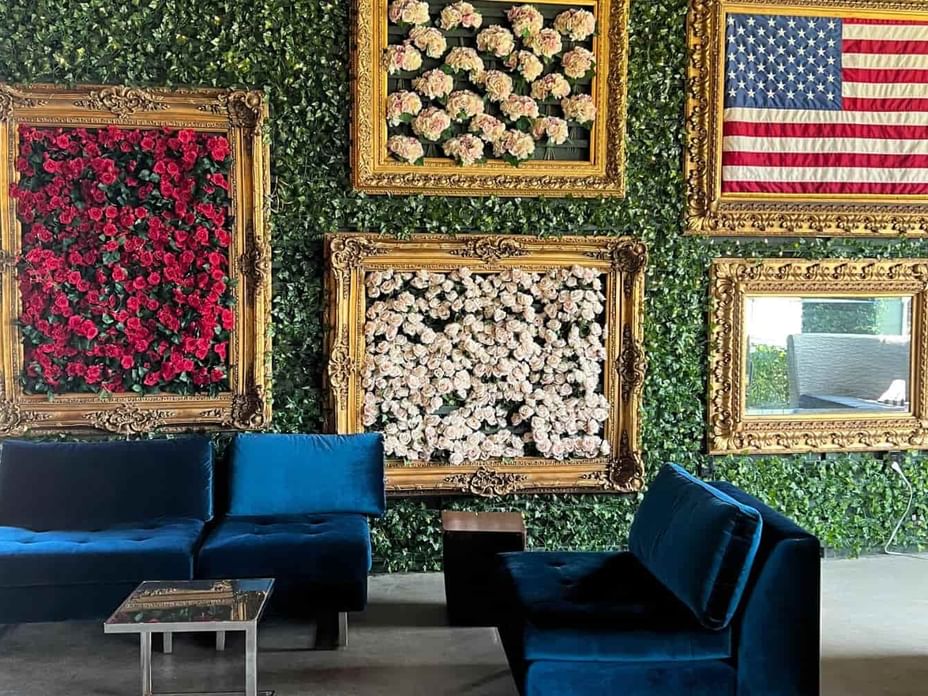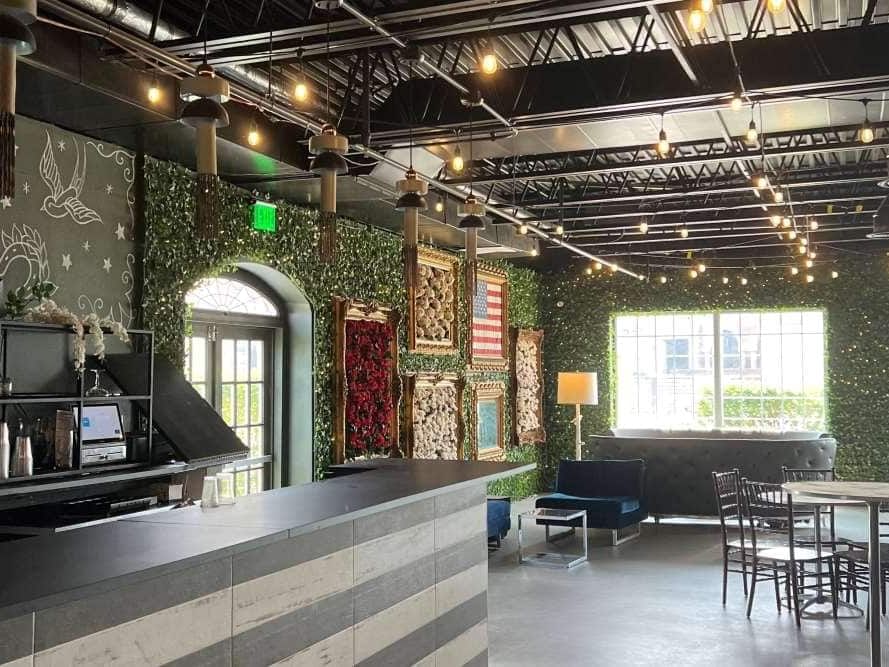 Unveiling a hidden gem formerly known as J&J's, prepare to be captivated by an atmosphere that blends modern industrial aesthetics with a touch of vintage Americana. This large open-concept space is very Instagram-worthy, boasting walls adorned with lush greenery and captivating neon lights, and kitschy Americana decor inspired by the rock'n'roll history of Asbury Park.
Step into our event space, with a rustic bar and dining room, where the ambiance invites you to savor one of our signature cocktails at the full bar inside this space. Let the tantalizing melodies of your favorite band at the nearby iconic Stone Pony serenade you as you explore our charming courtyard space, adjacent to J&J's.
Johnny & June is a must-see destination for both hotel guests and local residents, offering an unforgettable setting for private events, photo shoots, bridal showers, and special occasions. Immerse yourself in the essence of Asbury Park's rock 'n roll heritage as you celebrate amidst the Americana-inspired decor. From intimate gatherings to grand celebrations, our stunning beachside and poolside oasis is the perfect backdrop for unforgettable moments.
Elevate your event experience with Johnny & June at The Berkeley Oceanfront Hotel. Reserve your spot now and embark on an extraordinary journey at this one-of-a-kind venue in Asbury Park. Reach out to our Sales team to request pricing and availability for J&J's.
Capacity Chart
| | Total Area | Floorplan | Dimensions | Ceiling Height | Max Capacity | Corporate Events | Celebrations & Weddings | Meetings/Classroom |
| --- | --- | --- | --- | --- | --- | --- | --- | --- |
| J+J Event Space | 2450.00 ft2 | - | 70' x 35' | 12.5' | - | 50 | 180 | 120 |
Nestled along the scenic shores of Asbury Park, New Jersey, The Berkeley Oceanfront Hotel offers an exquisite selection of captivating and adaptable event spaces, each one imbued with a harmonious blend of classic Old World elegance and contemporary luxury. Perfectly suited for enchanting weddings, lively celebrations, engaging meetings, and memorable special events, this 100-year-old hotel stands as an iconic beacon of grace and sophistication. Set against the coveted backdrop of the Atlantic Ocean, guests are transported to a realm of timeless beauty where every detail is meticulously crafted to create a magical ambiance. From the majesty of grand ballrooms to the allure of modern amenities, The Berkeley Oceanfront Hotel transforms every occasion into an extraordinary affair, leaving an indelible impression upon all who gather within its storied walls.
Request Proposal